2018-03-12
The World ATM Congress 2018 took place 6-8 March at Feria de Madrid in Spain. It is the world's largest international air traffic management exhibition and conference.
NEFAB Air Navigation Service Providers' representatives participated at the WATMC and had a CEO Board meeting to discuss the progress of the Programme's activities. Among other agenda items, there were discussions on RP3 preparations and on the plans for ATCO training harmonisation possibilities in NEFAB countries.
The Skyguide team was invited to the meeting to present the concept of a virtual centre for cross-border ATC and the FINEST project manager introduced the NEFAB solution for cross-border ATS in Finnish-Estonian airspace, which is planned to be implemented in upcoming years.
Furthermore, the CEOB approved the NEFAB Programme's Annual Report 2017, which is available at the Documents page under Reports section.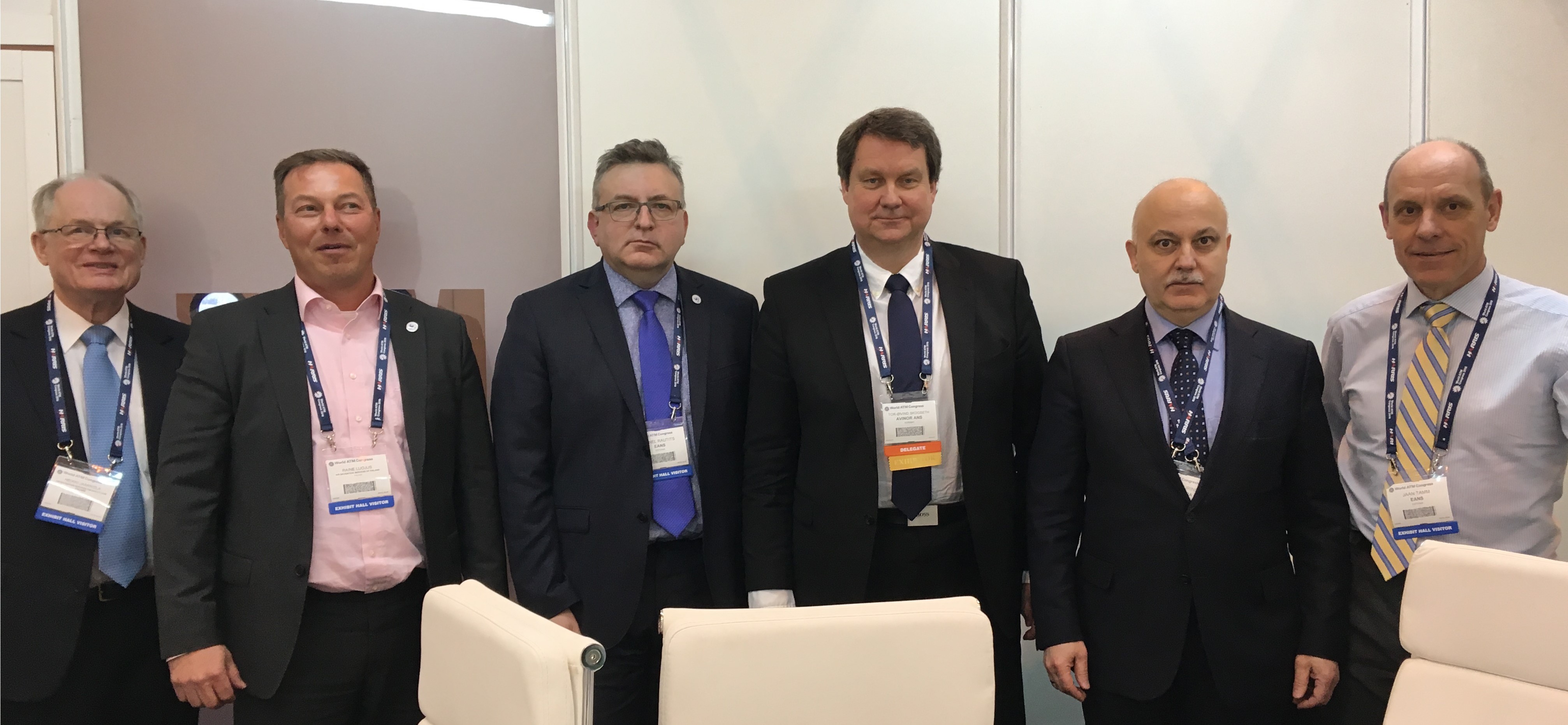 From left: Heikki Jaakkola (NEFAB Management Board Chairman, ANS Finland), Raine Luojus (CEO, ANS Finland), Tanel Rautits (CEO, EANS), Tor Øivind Skogseth (Deputy CEO, Avinor), Dāvids Tauriņš (NEFAB CEO Board Chairman, LGS), Jaan Tamm (NEFAB Programme Manager, EANS)